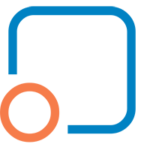 Apparound
Puoi incontrare questa azienda al TECH JOBS fair Pisa sabato 10 ottobre, iscriviti per partecipare
Apparound was born from a revolutionary idea: to give sellers a tool that can maximize performance. We are a young and hungry group of different people sharing love and passion for digital innovation.
Every day, we work sharing the same goals in a sustainable work environment that values ​​equality and merit.
At Apparound each person has the opportunity to show his/her own talent working on complex projects, involving thousands of people around the world. With our software we have revolutionized the way many companies work, improving the productivity and well-being of many sales operators.
The main function of the Customer Delivery Manager (CDM) is to do everything necessary to successfully onboard new customers, deliver projects and support existing customers as required. Every CDM will be a Product Specialist and will be able to perform any job requested, whether that is business analysis, presales, release management, customer escalations, customer management and more. The CDM is the most flexible role in Apparound and helps the communication flow from the business requirements to the technical teams.
The CDM works closely with the Technical Teams and the customer and side by side with the Account Manager. He/She understands the functional and non functional requirements and assists in the ongoing development and support of applications. This person understands business and ensures that there is integration between business and technology.
Tasks:
Support pre-sales, by being the product expert and being able to answer detailed product questions (including giving deep product demos)
Analyze and prepare pre-sales quotes
Deliver business analysis of customer requirements to technical teams
Manage and contribute to Sprints
Manage small and large customer project profitably
Manage product releases, ensuring every defect is successfully managed
Manage customer escalations and helps in troubleshooting, in filtering and validating issues and bugs raised by customers, if needed
Support the CEO and COO with any customer related, process request or project request
Support the product team with business analysis on development Sprints
Be the business analysis on customer projects, validating and reviewing requirements if needed
Be a testing resource when requested to do so
Training customers, partners and Apparounders on the Apparound product
Identify impacts on product core or customization in complex enterprise architecture.
Identifying the current and future state of the business processes
Customer satisfaction
Position skills and experiences required for consideration:
Knowledge of Agile Scrum methodology
Delivering elements of systems design, including data migration rules, business rules, wireframes, or other detailed deliverables
Understanding of ITIL and ESB logic with focus on sales processes and data interchange.
Written and verbal communication, including technical writing skills both in Italian and English
Good understanding of systems engineering concepts
Availability to business travel in Italy and abroad
Degree in Computer Engineering or Computer Science or related fields or equivalent work experience
Technical background in the following areas is a nice plus:
Microsoft server side development (C#, ASP.NET, ASP.NET MVC, Web Services, Network Protocols, Network Security, SQL and Relational Database, Microsoft SQL Server 2005+)
Web Development (Javascript, HTML, CSS, AJAX,)
Mobile Enteprise App knowledge (Windows or iOS or Android)
Other skills required:
Proactivity, flexibility and open mind to changes and innovation
Ability to communicate and to work in team
Self-motivation, enthusiasm and positive attitude
Ability to work in multi-tasking and challenging work environment
Accuracy and accurate methodology in the organisation and documentation of one's work
Reliability
Problem solving attitude
Please note:
You will be contacted only if you really match the above criterias.
Please do not apply if you don't currently have the legal right to work in Italy, or if that right is just about to expire.